Endur ID Launches New Sleep Apnea Hospital Patient Wrist Band
Endur ID has recently launched a new hospital wrist band catered towards protecting those with sleep apnea. New product added to our selection of Color Coded Static Alert Bands. Studies have shown that consideration to patientís Sleep Apnea condition is important when anesthesia is administered This band is designed for use in the development of Procedures to identify those patients which have Sleep Apnea in the surgical setting. The band is .75Ē wide and features a simple adhesive closure, making it easy to use and comfortable to wear. Endur IDís signature feature on all their patient id bands makes them virtually impossible to tear or rip.
Product details:
Color coded feature for easy patient detection
Virtually impossible to tear or rip
Protects the patient from any hospital confusion
Easy to read band description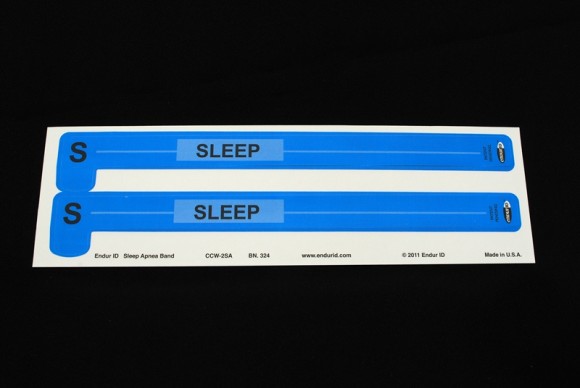 Patient ID Band Durability
Endur ID research & development puts all patient ID bands through rigours product testing including abuse, showers, bathing, chemical and natural environmental abuse that typically occurs in any hospital type setting.