Endur ID Exhibits AJA's 31st Annual Training Conference & Jail Expo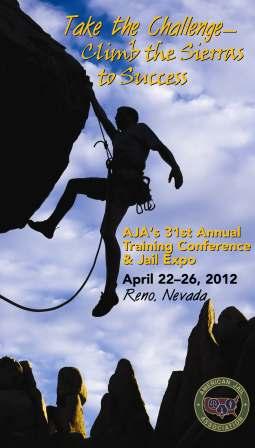 On April 22-26, 2012 Endur ID a leader in hospital safety and patient record management will be showcasing an exhibit booth at the 31st annual Training Conference & Jail Expo at the Reno Sparks Convention  Center in Reno, NV. Endur ID will be located in booth #331.
The Training Conference & Jail Expo is the largest yearly exhibition catered towards professionals that work in the jail industry. This coming up year the show expects to pull in close to 1,500 participants and over 240 companies all there to network amongst their industry peers.  As always a number of hot topics will be discussed at this years show including Capitol Hill topics, criminal justice reinvestment, offenders with mental illness and many more topics that could help you with your profession or your business. There will also be numerous workshops included such as cost savings, how to deal with natural disasters and also risk management and social media topics. To learn more about the conference please visit http://www.aja.org/conference/default.aspx .
Endur ID focuses on patient safety products like hospital ID wrist bands and overall patient care. Endur ID was founded back in 2003 by Robert Chadwick and has been making consistent product advancement strides in the health care community since day one. All of the Endur ID product line has been rigorously tested for quality and safety through a demanding testing process. Endur ID continues to push the envelope in the medical safety industry by introducing new innovative products that work. Endur ID aims at providing the criminal justice community the visibility it needs to showcase all of their products as being 100% viable in the jail setting. On certain occasions inmates become patients and those patients need proper management which can be completed by using an indestructible ID wrist band, one that Endur ID designs and manufactures.