Helix Design Develop New Endur ID Patient Identification Wristband
Manchester, NH based Helix Design recently designed an amazing new Endur ID patient identification safety product, a new patient locking wristband aimed at preserving patient safety even more than we already do currently. This new patient wristband product is virtually impossible to remove by the patient.
Helix Design is a full service industrial product design & development firm specializing in a variety of design related services. Below is a recent new Endur ID patient safety product.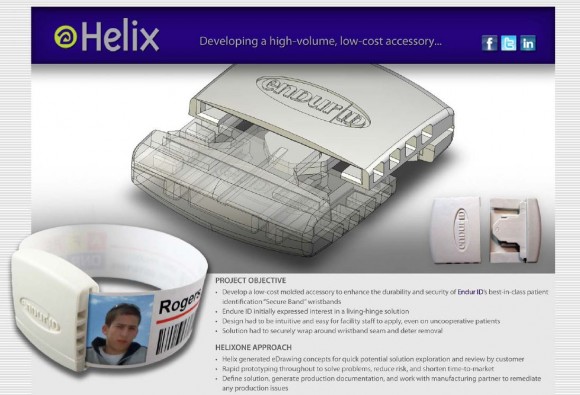 Project Objective:
Develop a low cost molded accessory to enhance the Endur ID patient identification wristbands.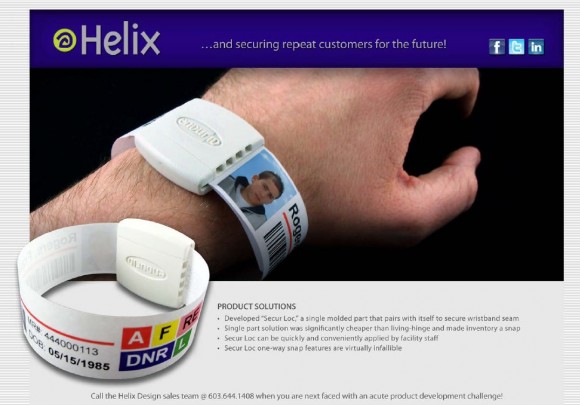 Product Features:
Easy to use single part solution.
Can be quickly and conveniently applied by facility staff.
One-way snap features are virtually infallible.