Unidirectional HL7 Interface with Cerner, Epic and other EHR Systems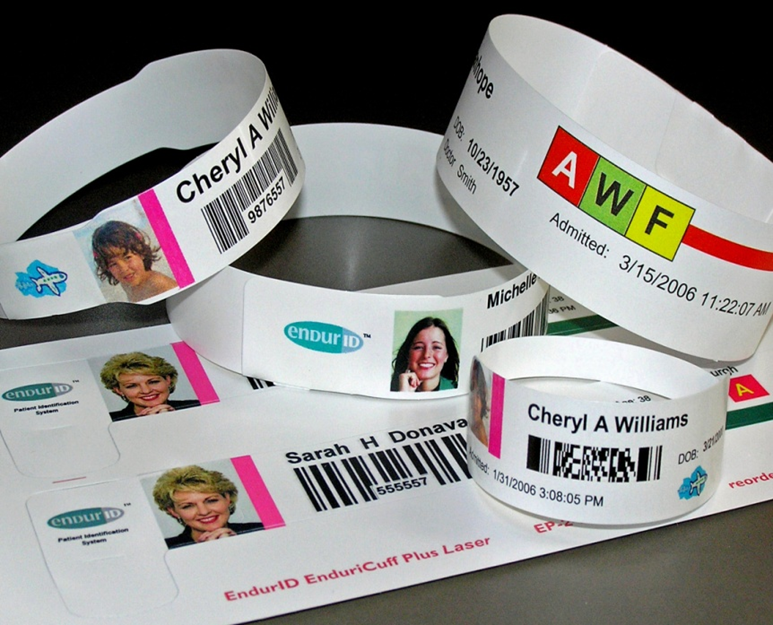 Endur ID's HL7 Interface program is a special add-on module to our patient identification software for retrieving patient information through Health Level 7 (HL7) protocol for wristband production.  This special interface module communicates directly with a hospital's Electronic Health Record (EHR) system, such as Cerner, EPIC, and others to retrieve necessary patient data for printing patient wristbands. Once the interface is setup, it does not require re-enter of patient information into the patient identification software.  This will occur automatically as a unidirectional communication set up to receive-only the patient data from the EHR system thus eliminating the risks associated with double data entry and it guarantees data accuracy and security.
Endur ID has always been about the "5 rights" of patient safety.  The right patient, the right drug, the right time, the right dose, and the right route.  All of which are indicators that can be printed onto the patient wristband from patient information received by way of the unidirectional HL7 interface from Endur ID, to enable accountability and to improve patient care.
Enclosed is a link to an article published by New Daily Herald on June 7th, 2019 that speaks to the Positive Patient Identification Market and how it is posed for growth.  Endur ID is one of the industry leaders in this market and we offer a total solution for your Patient identification needs. We can work directly with your IT department and/or your EHR system to develop templates to print Identification Bands.  Do you need help improving positive identification in your facility?  We can help, give us a call directly at 603-758-1488 or email us at info@endurid.com or visit our website at www.endurid.com. Link to the article: https://newdailyherald.com/2019/06/07/positive-patient-identification-market-report-explored-in-latest-research/.