Covid 19 Bands and Contact Tracing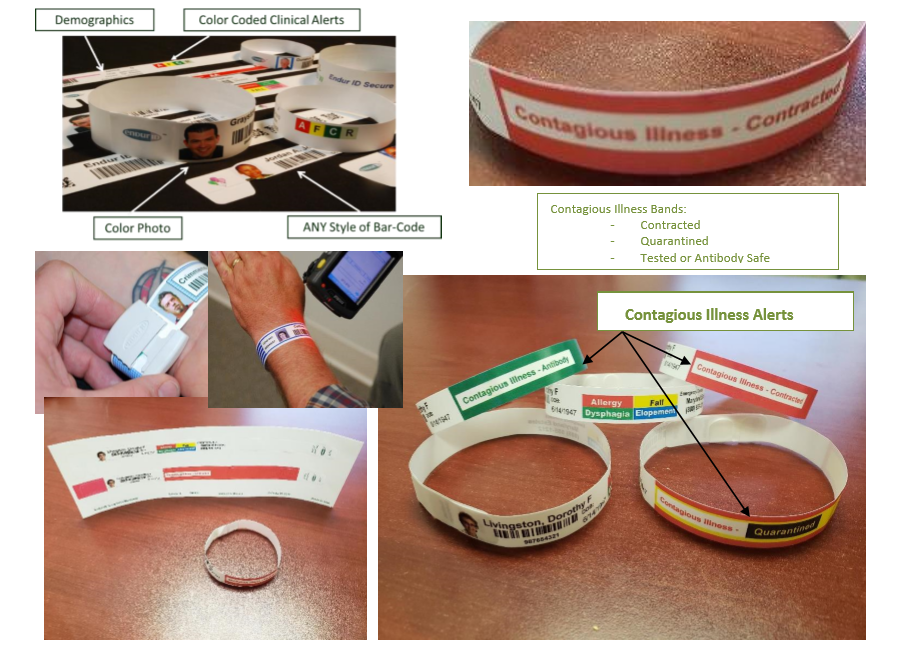 ENDUR ID™ has the ability to enable Covid 19 Warning and Alert emergency response bands using its IDMX™ and IDSS™ software products or for purchase as preprinted bands. These bands can be used for Inmate, Detainees, Patients or Residents for Corrections, Acute Care, VA, Behavioral Health and Long-Term Care applications. Unique bands can be printed via IDMX™ or IDSS™ software and with other traditional banding information (IE: Color Photo, Bar code ID, Allergies, Dietary restrictions, warnings, DOB, Account Number, etc.) or as a standalone alert band. All bands are easily printed on a standard Color Laser Printer.
When IDMX™ is used in conjunction with the Secur Trac™ software product developed with our partner Data Capture Solutions, we also have the ability to enable Contact Tracing of Staff, Inmates, patients or residents to help control the spread of Covid 19 via a clear and concise reporting feature of whereabouts and contact with others in any given period of time of interest.